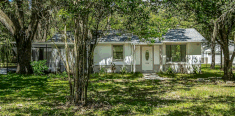 Premium Post
4 PROPERTIES FOR SALE! 
New On The Market!! Tampa, Florida – Beautifully Remodeled Homes in Eruv Community.
Temple Terrace has experienced a surge of religious families moving to the neighborhood.
Wonderful Shul, wonderful community and all kosher amenities available.
3 houses available on neighboring lots plus a vacant lot. 2 houses just went on the market, 1 house is just about to go on the market, and 1 vacant lot. All neighboring lots!
Perfect for all-year-round or vacation home!!
Link to video tours:
Open House will be August 13 & 14


Shmulik Bekerman (Moscow, Russia) to Chashe Sudakevitch (Tokyo, Japan) L'Chaim: Thursday evening at 1349 President Street