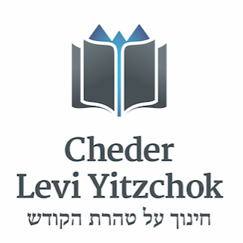 Premium Post
PRINCIPAL – Cheder, Melbourne Australia
Cheder Levi Yitzchok is a Chabad Lubavitch school which is focused upon producing Australia's future Chabad leaders.
The role of Principal is the most senior leadership position at the school responsible for overseeing student wellbeing, classroom experience, curriculum, operations, compliance, staff management and wellbeing, parent liaison, financial management and facilities management.
We seek an experienced and inspirational Chabad educator with skills in school operations, staff management and motivation, and with the capacity to foster a passionate Chassidishe environment.
Please contact Mrs Devora Goldman: devora.goldman@cly.vic.ed...

Mendy and Mushkah (nee Sapochinsky) Friedman from Westlake Village, CA, United States had a baby boy!



Sruli Fiestman (Crown Heights) to Chaya Friedfertig (Crown Heights) L'Chaim: Tonight, Thursday, 8:30pm Upstairs at the JCM




Michoel Gringras (Chile) to Rochel Fenwick (Colorado) L'Chaim: Tuesday night, November 2nd, 8:00PM at 537 Crown Street
Mottel Sudak (Edgware, UK) and Chanale Ehrenreich (Nyack, NY) L'Chaim: Tonight, Wednesday, 8:30pm at ULY Crown Street