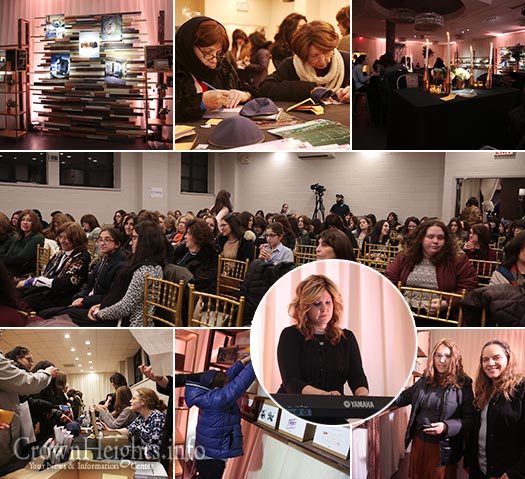 Photos by Esther Malka Levertov - Nachas Photography
Hundreds of women turned out Sunday evening for the auction and evening of entertainment benefiting Lubavitcher Yeshiva. Following the Chinese auction viewing, which was complimented by delicious hot food from a number of popular local restaurants, the crowdwas entertained by the music of Sarah Dukes and heard and inspiring talk from Mrs. Rivkah Slonim.
Update: List of Chinese auction winners in the extended article.