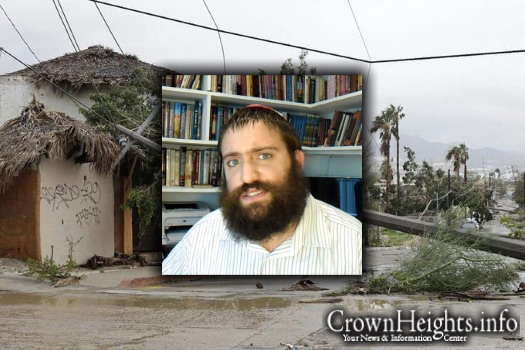 The aftermath of Hurricane Odile in Cabo, Mexico. Inset: Rabbi Benny Hershcovich.
Hurricane Odile has wrecked havoc on the glittery beach destination of Cabo San Lucas, Baja California, Mexico. Chabad Shluchim Rabbi Benny and Sonia Hershcovich, who have been serving the community diligently throughout the ordeal, are out of communication and need serious assistance.
Update: Shluchim contacted; need urgent assistance.