Daily Archives: July 29, 2021
Mrs. Jeanette Neppe and her daughter Mrs. Cindy Neppe Diamond were interviewed in Johannesburg in January of 2015.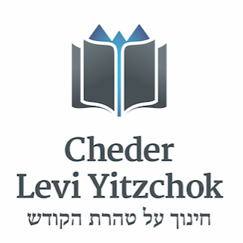 Premium Post
PRINCIPAL – Cheder, Melbourne Australia
Cheder Levi Yitzchok is a Chabad Lubavitch school which is focused upon producing Australia's future Chabad leaders.
The role of Principal is the most senior leadership position at the school responsible for overseeing student wellbeing, classroom experience, curriculum, operations, compliance, staff management and wellbeing, parent liaison, financial management and facilities management.
We seek an experienced and inspirational Chabad educator with skills in school operations, staff management and motivation, and with the capacity to foster a passionate Chassidishe environment.
Please contact Mrs Devora Goldman: devora.goldman@cly.vic.ed...