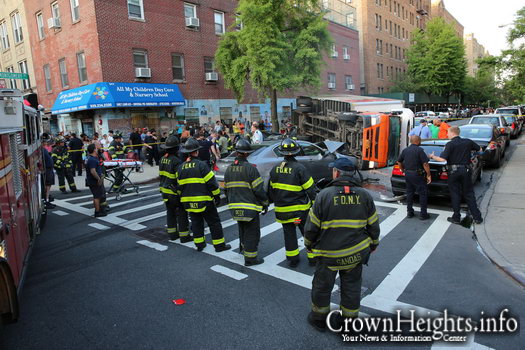 A severe collision occurred yesterday evening in Crown Heights between a gray Infiniti sedan and a Fresh Direct delivery truck, the force of which caused the truck to flip over to its side.
The incident occurred at around 7:15pm at the intersection of Rogers Avenue and Montgomery Street. The sound of the collision was heard for many blocks away, according to area residents.
Witnesses said the car hit the truck in its rear wheels, causing it to pop a tire. The truck then spun around, rolled over to its side and crushed two parked cars.
Luckily, no one was seriously hurt. Both drivers were treated by EMS and transported to local hospitals.