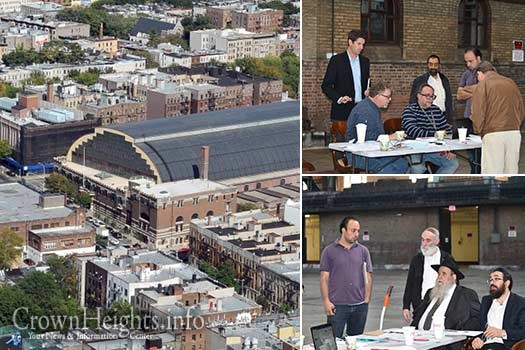 In just two weeks, thousands of Shluchim from around the world will converge upon the Bedford-Union Armory in Crown Heights, where more than 80 sessions, workshops and the Melava Malka of the International Kinus Hashluchim will be held.
Last week, the production team, alongside the Vaad HaKinus, commenced the extensive work involved in turning the empty armory into what will become a well appointed setting fit for such an auspicious event.
In previous years the sessions were held in the Mariott Hotel in Downtown Brooklyn and other portions were held in Boro Park and Williamsburg.
Pictured above is Kinus chairman Rabbi Moshe Kotlarsky in conversation with production team members.