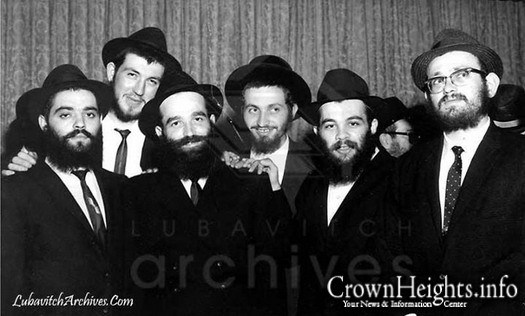 R-L: Rabbi Zalmen Lipsker, Philadelphia. Rabbi Yankel Kranz A"H, Virginia. Rabbi Motel Chein, CH. Rabbi Yankel Holtzman, Antwerp/CH. Rabbi Leibel Alevsky, Cleveland. Rabbi Peretz Feiginson, CH.
From Days Gone By: Bochurim of the Early '60s
A group of Lubavitcher Yeshiva students pose for a photo at 770-Lubavitch World Headquarters, circa early 1960s. Can you identify anyone in the photo?
Like Lubavitch Archives and enjoy daily historical pictures:www.facebook.com/LubavitchArchives.