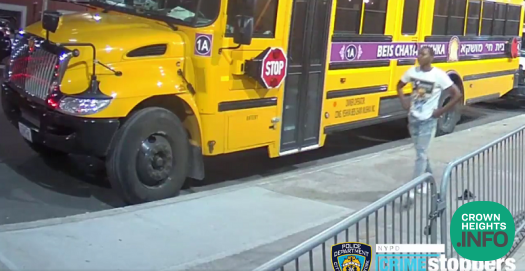 Arrest Made In Unprovoked Shabbos Assault in Crown Heights
by CrownHeights.info
The NYPD has announced an arrest in the unprovoked assault on a Bochur walking in Crown Heights this past month.
Babyson Dumervil, 24, was arrested by the NYPD and charged with assault.
As previously reported on CrownHeights.info, the 21-year-old bochur had been walking on Carroll Street approaching Troy Ave around 1:20am that Friday night, when he was approached by a deranged looking man.
Video footage from a nearby building shows as the man approaches the bochur, crouching down and acting erratic before punching him in the face.
The bochur fled towards Troy Ave, having had his glasses broken and receiving a laceration to his face. His attacker ran away from the scene, and entered a nearby building.
No words were exchanged, but the NYPD had sent the investigation to its Hate Crimes Task Force. A $5,000 reward was also announced by the ADL for information leading to the perpetrators arrest.