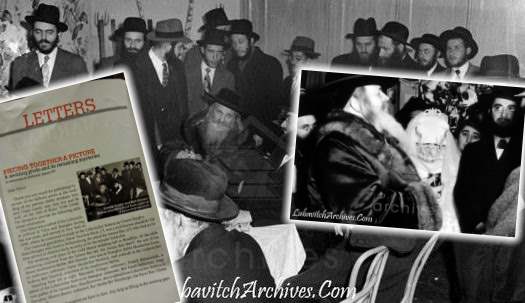 Yesterday, CrownHeights.info published a photo of the Satmar Rebbe, Rabbi Yoel Teitelbaum, OBM, at the wedding of Chabad Chassidim R' Avrohom and Chaya Landa in 1948.
Two weeks ago Ami Magazine published a photo of the Satmar Rebbe at a Lubavitch wedding in 1948. From there Lubavitch Archives published the photo, after which the family contacted them with information regarding it. Lubavitch Archives arranged a letter to the editor of Ami Magazine, written by Rabbi Yosef Landa, with details regarding the photo (see below).
In an interview with Lubavitch Archives, Mr. Harvey Trainer, who photographed the picture, said that this was the first wedding the Satmar Rov attended in the United States, though he did not have any additional photos of the Satmar Rebbe from that wedding in his archive.
However, Lubavitch Archives did manage to locate a picture of the chupah via a collector in Williamsburg. The picture is presented here: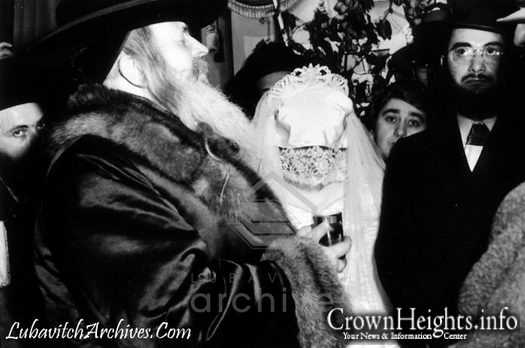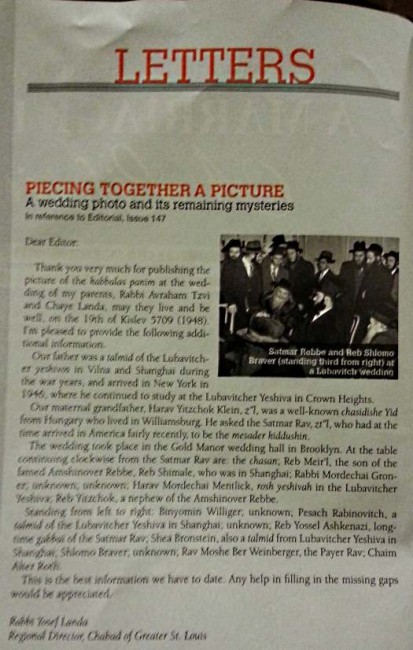 Like Lubavitch Archives and enjoy daily historical pictures: www.facebook.com/LubavitchArchives