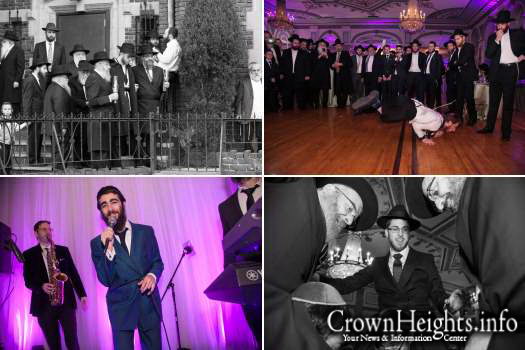 Last week the wedding of Yehuda Geisinsky and Chana Blumes, both of Crown Heights, took place in the Oholei Torah ballroom.
The Kallah is the Daughter of Rabbi Nosson Blumes, Director of Development in Oholei Torah, and the Chosson is the son of Rabbi Elchonon Geisinsky, long time Crown Heights resident.
Hundreds of guests, many of whom are supporters of Oholei Torah, came from near and far to share in this most special and unique simcha.
Rabbi Avrohom Osdoba was Mesader Kiddushin, and Rabbi Yitzchok Raitport read the kesuba.
The chasusna was held in both halls of Oholei Torah, and many community members joined throughout the night to share in the simchas Chosson and Kallah.
Photos by Levi Teitelbaum and Ruvi Leider