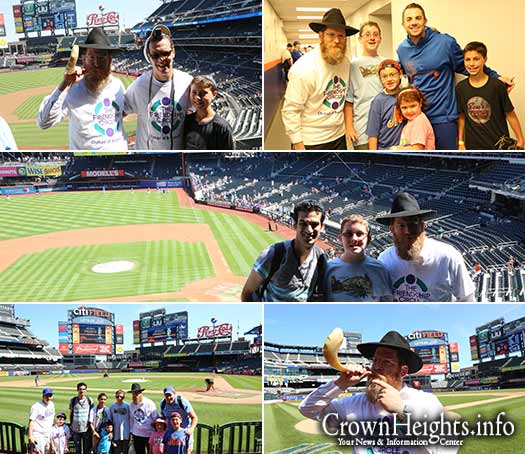 On Sunday, group of special children from Friendship Circle of Brookville and West Hempstead, Long Island, went on a trip to Citi Field, home of the New York Mets, where they got to meet the team captain David Wright.
Rabbi Mendy Heber, director of Chabad of Brookville, accompanied the group, along with several members of his Shul and a group from Chabad of west Hempstead, directed by Rabbi Yossi Leiberman.
The children were greeted at the stadium as personal guests of the team owners. They each received a Tim Seaver bobble-head doll and enjoyed the afternoon baseball game against the Detroit Tigers from premium seats.