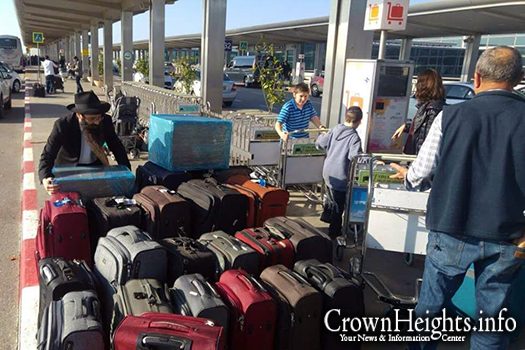 1 Family of Shluchim and 30 suitcases. It's no joke, but this photo of the Kripor family traveling with some 30 suitcases made waves on social media. But why does a family of six need so many suitcases?
Rabbi Ofer and Yael Kripor along with their four children are the Shluchim to Cuzco, Peru and together they direct Chabad of Cusco Peru. After a stay in Israel they returned to their Shlichus last week and brought with them the items – such as kosher food, wine and Matzah – supply's that need to last them over nine months.
Their center is described as a hotspot for Jewish travelers and locals, and is also popular with Americans travelling abroad.
"It was a sight to behold, seeing this our family [taking] all this luggage," said the Shliach.