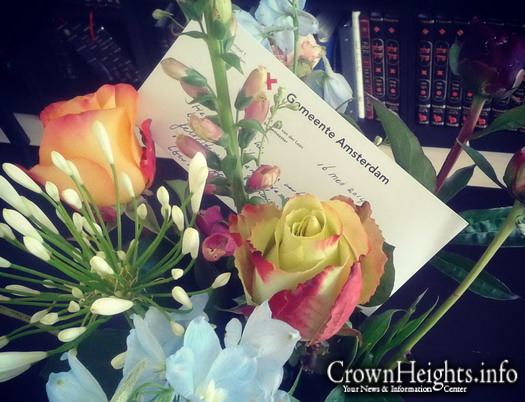 Today, Rabbi Yanki and Esty Jacobs, Chabad on Campus Shluchim to the Netherlands and directors of Chabad in Amsterdam's Financial District, were surprised and honored when an assistant to the Mayor of Amsterdam, Mr. Eberhard van Der Laan, came by their house to deliver flowers and best wishes from the Mayor.
The flowers were sent on the occasion of the birth of their new daughter.
"I don't see this only as a personal gift, rather as a message to the community as a whole that the mayor supports our work of revival of the Amsterdam Jewry," Rabbi Yanki Jacobs said.