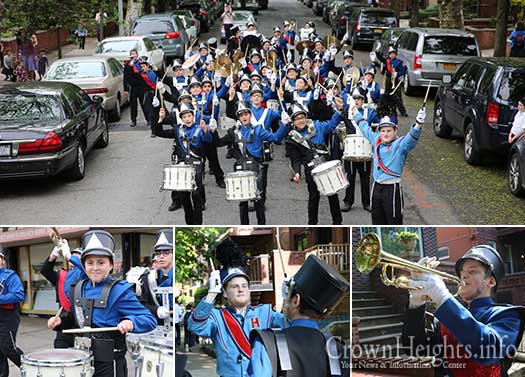 44 boys from Oholei Torah elementary school will be part of a marching band at the Lag BaOmer parade this coming Sunday. Seizing the decent weather the band marched on the streets of Crown Heights and practiced their beats.
The marching band is being conducted by Chaim Mayzlesh, a student in Oholei Torah Zal, along with the help of Yankel Eidelman, Yechezkel Kohn, Yitzy Oster, Mendy Tzion and Shneur Zalmen Vechter. Also involved in making this band possible is the assistance of Rabbi Yossi Bryski.
Among the instruments being played is the snare drum, cymbals, tom-toms, triplets, bass drums, trumpets and a french horn.