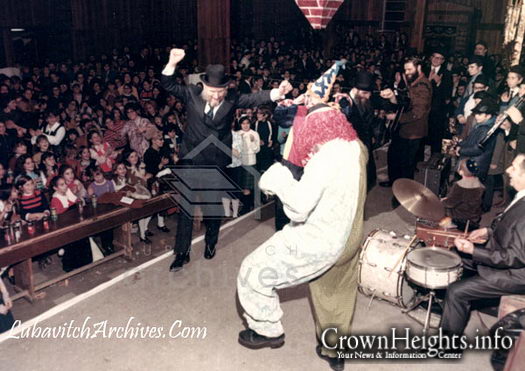 In honor of the 90th birthday of Rabbi J.J. Hecht, we present a collection of photos of him cheering up children at a Chanukah rally in 770, circa early 1970′s.
These pictures are from the collection of Rabbi Yossi "Uncle Yossi" Goldstein and are provided by Lubavitch Archives.
Like Lubavitch Archives and enjoy daily historical pictures: www.facebook.com/LubavitchArchives.