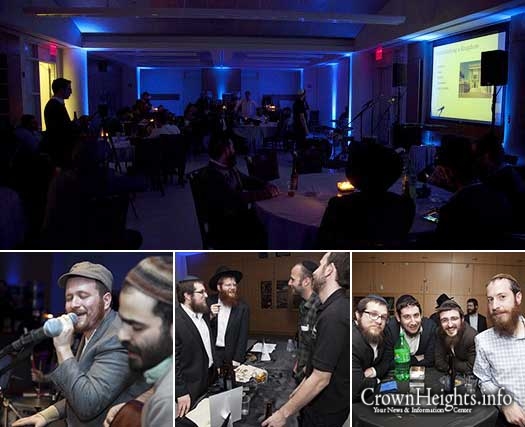 Photos by Levi Teitelbaum
Members of local "Young" Shuls got together on Thursday for an evening benefiting the Friendship Circle of Brooklyn. These young men got a chance to learn about the Friendship Circle, its programs and activities in a relaxed social setting.
Attendees were treated to the best Brews of the Lost Tribes Brewing Co. and entertained by the talented Moshe Hecht and band.
Director of the Friendship Circle Rabbi Berel Majesky told CrownHeights.info "We had a great evening, thank G-d, and it was kind of an ice breaker for this crowd, getting them into the mode of getting involved in the local Friendship Circle."