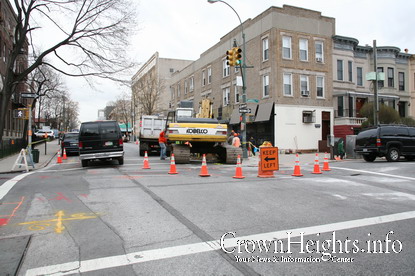 Scheduled to start today is the installation of a new sewer line under the intersection of Carroll and Kingston. Part of the road will be closed off and there will be no parking on Kingston between Carroll and President, in order to allow a better flow of traffic.
More in the Extended Article.

The foreman of the job told CrownHeights.info that this job should be over by tomorrow the latest. Expect traffic delays in the area.