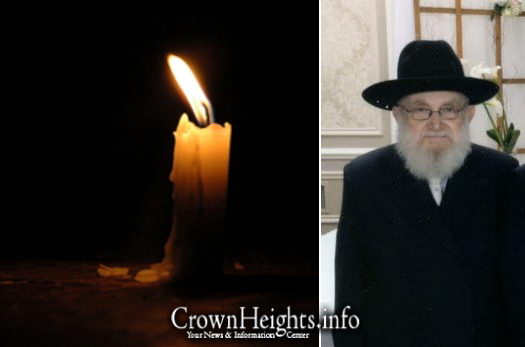 With sadness we inform you of the passing of Rabbi Eliyahu Raitport, OBM, a longtime resident of Boro Park, at the age of 87. He was known as a brilliant inventor who loved to Daven B'avodah.
He was born in Zhitomir, Ukraine in 1926 to Reb Chaim and Pesha Raitport. When the war broke out, they fled inland to Samarkand, Uzbekistan. Suffering from pneumonia, Reb Chaim passed away during the trip.
After the war, Rebbetzin Pesha emigrated to the United States, while her two sons, Eliyahu and Yitzchok traveled to France – later making their way to the United States.
R. Eliyahu held a degree in electrical engineering and was known as a brilliant inventor whose inventions are used in our day to day lives. His work took him all over the country until he settled in Boro Park.
He was a longtime mispallel at the Tzemach Tzedek Shul on 46th Street in Boro Park, and was known by his fellow congregants as an oived who spent many hours in prayer.
He is survived by his children: Mrs. Miriam Shapiro (Crown Heights) and Mrs. Suri Roubini (Milan, Italy), as well as his brother Rabbi Yitzchok Raitport.
The Levayah will leave Shomer Hadas in Boro Park Tuesday morning at around 10:00, and pass by 770 at around 10:45.
Shiva will be observed at 1480 Carroll Street beginning tonight, Tuesday. Friday afternoon till 2:00pm. Motzei Shabbos though Monday morning at 1739 49th Street in Boro Park.
Boruch Dayan Hoemes