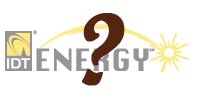 Scammers targeting the neighborhood going door-to-door.
An alert resident informed us that he was targeted by these scammers and did some research and found out what it was all about, as you will see in the article below. We hope this will help others from not being conned
The scam works as follows: The bell rings. A guy is by the door, claiming to be from Con Edison. He claims he was in the neighborhood and wanted to check on customers who might be eligible for a discount on their bill. He shows the unsuspecting resident a Con Ed bill that shows that the person can save money…

Being suspicious, the alert resident asked the guy for ID. He blushed and stuttered, stating that he is actually with IDT Energy, and showed him a concealed ID tag stating so. The resident said, "as far as I know, IDT is a phone service", to which he replied, "all of you guys say that. IDT is also an energy company; we supply Con Edison with their energy."
At that moment, the resident recalled that the same company with the same story approached a neighbor of his. Apparently, IDT is a reseller of energy. They claim to be with Con Edison and will not admit to otherwise unless confronted. They conned his neighbor into signing contracts and documents, all of which had no ConEd logos whatsoever, with the impression that they were simply lowering their bills while maintaining the same ConEd service.
Once they were signed up, they received terrible service, if at all, the bills were way higher than before, and there was no way to get out of the contract, nor any competent customer service to speak of.
The alert resident told the guy he was not interested and the guy left, after which the resident did some research to what he believed to be a scam, and discovered that this con has been plaguing the entire New York area, specifically the immigrant and elderly population.
It is very easy for unsuspecting residents to be conned into unknowingly switching their service to a higher-priced and unreliable service – all under false pretense.
The following are articles from reputable sources reporting on this widespread scam. Beware!
1) A reputable consumer web site with numerous links to information about this scam – http://www.consumerist.com/consumer/idt%20energy/
2) http://www.queenstribune.com/news/1156012033.html
3) http://www.consumerist.com/consumer/idt-energy/idt-energy-bilks-grandpa-191143.php
4) http://www.blogowogo.com/blog_article.php?aid=460006&t=12