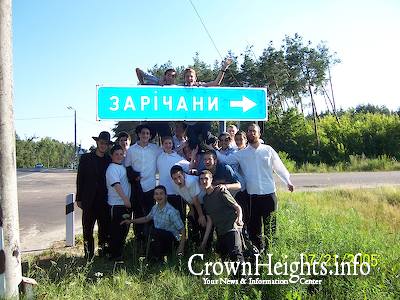 B"H after about six and a half weeks the bochurim of Yeshivas Kayitz Russia are back home. During the summer the bochurim visited most of the Mekomos Hakidoshim throughout Russia and Ukraine including Haditch, Niezen, Anepolie, Mezibuz, Barditchuv, and ovcourse Lubavitch. Beginning in Z'itomer Ukraine and ending in Petersburg Russia. Seeing the way the Chassidim lived back than inspired the bochurim greatly.
More pictures in the Extended Article!

All of the above is in addition to the serious sedarim of learning and davening, farbrenging and a warm chasidishe atmosphere. It was all made possible by the devoted director of YK Russia, Mendy Mishulavin and with the help of Peretz Mishulavin. Aspecial thanks to all the staff and to Dannie Fraundlach for such a great job.