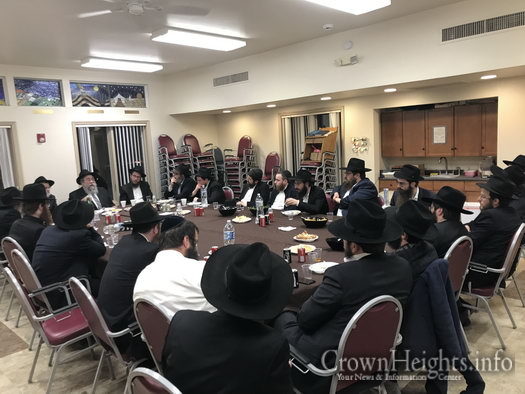 Last night, Shluchim from across the state of Maryland gathered together at Chabad of Howard County, were they were treated to a dinner followed by a farbrengen with Rabbi Yisroel Deren.
Rabbi Shmuel Kaplan, head Shliach of Maryland, sponsored the farbrengen as a hachana for Yud Alef Nissan.
Rabbi Deren farbrenged about the Rebbe's unparalleled love for every individual, and how it behooves us to reflect that love and dedication in our shlichus. He also spoke about the importance of learning the daily shiur of Rambam as a sure way to connect with the Rebbe.