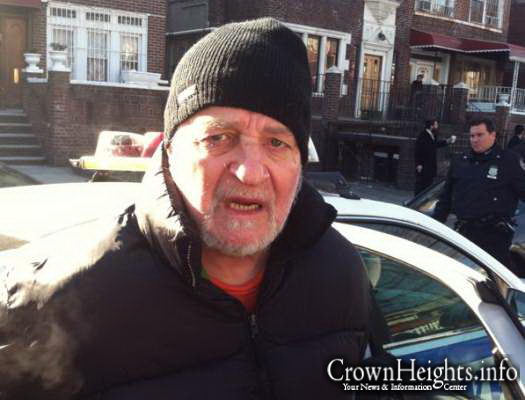 This morning, some men who were using the Mikvah at Eliyahu Nochum Shul on Lefferts Ave. were shocked upon returning to the dressing room to find that several articles of their clothing were missing.
One man's pants were missing, another's glasses and yet a third couldn't find his Yarmulka or hat.
One quick-thinking yungerman remembered seeing a disheveled-looking stranger in the Mikvah as he had come in. He ran outside and, lucky enough, the man was still there – and wearing his shirt!
Soon enough the other missing articles were discovered, either in the man's personal shopping cart or being worn by him.
Many remembered this man as the culprit behind a similar incident that had occurred about a month earlier. In that incident a pair of Tefilin were stolen in addition to other articles of clothing. Thankfully, the man had been caught then as well and the items were returned.
Being that this was a second-time offence, the victims determined that an arrest and criminal charges were warranted.
Police were called, and the man was taken to the 71st Precinct, where one of the victims filed out a crime report.