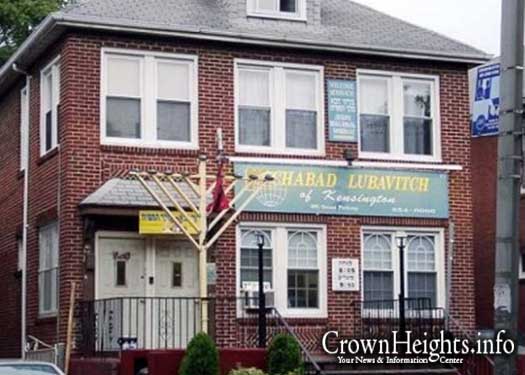 The Menorah while still intact.
On the eve of the Jewish new year – Rosh Hashana – a Chabad House's menorah was torched. The NYPD is investigating the incident, which occurred on Ocean Parkway in the heart of Brooklyn, as a hate crime.
According to the Commanding Officer of the 66th Precinct, Deputy Inspector Michael Deddo, the wooden Menorah, which stands year round in front of Chabad of Kensington on Ocean Parkway, was torched sometime around 12:00am Tuesday night.
"We are treating this as a  Bias incident even though at this time the cause of the fire has not yet been determined by the on-scene fire marshals. Hate Crime Task Force is currently on the scene starting their investigation along with 66pct [personnel]," wrote Inspector Deddo in an email to the community.
According to the Shluchim, Rabbi Moshe Chaim and Doba Levin, the Chabad House has been under renovations and not yet open to the public. They added that they have not had any issues or received any threats before last night's incident.
Inspector Deddo informed the community that he has assigned additional police officers to this location, and added hourly visits to all houses of worship in the area.
Rosh Hashana marks the beginning of the Jewish new year, and begins at sundown on Wednesday, September 4th.
For video of the incident, click here.