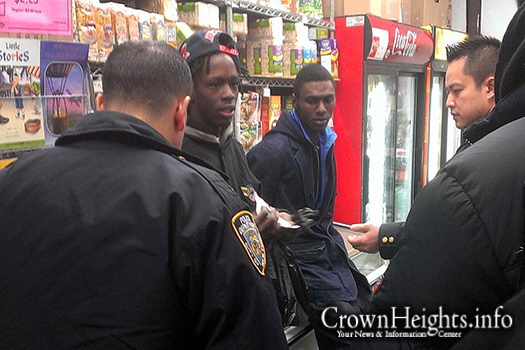 Two shoplifters were apprehended and arrested after an eagle-eyed grocery manager spotted the pair filling a knapsack full of soap bars.
The duo entered the Kol Tuv grocery store on Kingston Avenue and made their way to the back aisle, and one began filling the backpack that the second was wearing, with packages of Dove body soap.
As the pair started making their way out of the store the manager stopped them, closed the store gate then called Shomrim and the Police – all of whom arrived at the scene within minutes.
After searching the thieves bags, police found the stolen soap along with many other hygiene related products, including toothpaste deodorant and other items. After a brief investigation police figured out that the other items were stolen from a nearby Rite-Aid store.
Police placed the two under arrest. And it turns out that one of them had just been released from prison the very same day.