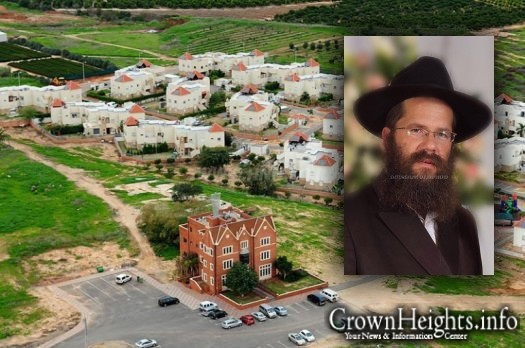 Kfar Chabad, Israel. Inset: Rabbi Meir Ashkenazi.
Within 24 hours of the passing of Rabbi Mordechai Shmuel Ashkenazi, Rov and Mara D'Asra of Kfar Chabad, a panel of Rabbonim and community leaders convened and appointed a successor: his son, Rabbi Meir Ashkenazi.
Rabbi Meir Ashkenazi currently serves as a Maggid Shiur in the Lubavitcher Yeshiva in Tzfas.
The panel made their decision after reviewing the Rebbe's past instructions on the matter, in which the son of a deceased Rov – when worthy for the position – was to be crowned in his stead.
The crowning ceremony will take place immediately following the Levaya.