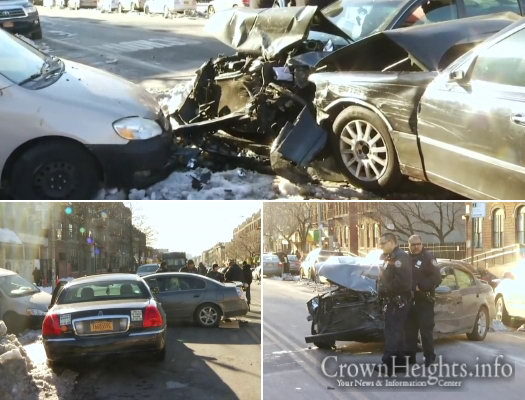 Five people were injured in a multi-vehicle crash late Friday afternoon in Crown Heights.
The incident occurred on St. Johns Place between Utica and Rochester Avenues.
According to witnesses, the driver of one of the cars had a seizure behind the wheel and crashed head on into another car coming towards him. They both careened into a parked car on the side of the street.
Five people were transported by EMS to the hospital for treatment, none with life-threatening injuries.