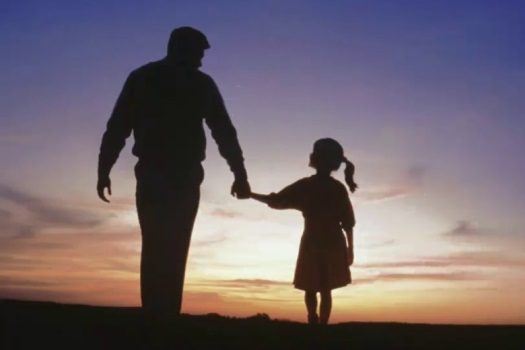 Weekly Story: You Were Not Abandoned, Part 3
Continued from last week – You Were Not Abandoned, Pt. 2
by Rabbi Sholom Avtzon
In the previous two segments, I related how the Rebbe informed Malka exactly who she is, why certain things happened as well as sending her matza ten years after she moved to a non-Jewish village and environment, which carried the message, that no matter where you are, you are still Hashem's precious child.
In this third (and for the time being, final) segment, Malka relates how the Rebbe looked, not only for her spiritual health, but also for her physical health and well-being.
In Malka's words:
In one of my meetings with the Rebbe [by the steps in front of 770] I happened to have been very ill [at that time I was suffering from severe migraine and sinus headaches as well as painful earaches. I was sometimes in such extreme pain, that on those days I couldn't function at all]. Obviously I went to medical professionals for treatment and/or medications; however, whatever they tried wasn't helping.  After a period of time, the doctors were becoming worried that it is something more than migraines etc. and were concerned about my survival).
I mentioned this to Rebbe and he said that listening to non-Jewish music can badly affect a sensitive soul resulting in physical illness. (I never told the Rebbe, but at that time, I enjoyed very much to listen to popular non-Jewish music – sometimes, even for hours, it was relaxing, enjoyable and even while working I would often listen to non-Jewish music).
In order to clarify what he meant, I asked; "Does the Rebbe mean that I should only listen exclusively to Jewish or chassidic or Chabad music?"
He answered that listening to Chabad nigunim is like a healing medicine for the soul and the body. (I am unsure of the exact wording of his answer, but this was and remains my understanding).
I completely stopped listening to non-Jewish music and would make a point to listen to Chabad melodies (at least once a week or more often).
Very shortly after I made that change, the illness went away for good. The treatments and medications had very little or no effect. Stopping to listen to non-Jewish music and listening to Chabad tunes was the medicine which removed the illness.
Malka
P.S. It was uplifting to read that some sons/daughters were by their parents' seder table as a result of what I wrote. We all belong at our Fathers' – Hashem's table, where all sorrow will no longer be,
May He send Moshiach now!
Rabbi Avtzon is a veteran mechanech in the United Lubavitch Yeshiva of Ocean Parkway and he asks the hundreds of readers of The Weekly Story to please participate in the annual Chinese auction of the United Lubavitch Yeshiva by going online at WWW.ULYAUCTION.COM and choose something from their 95 wonderful and practical prizes.