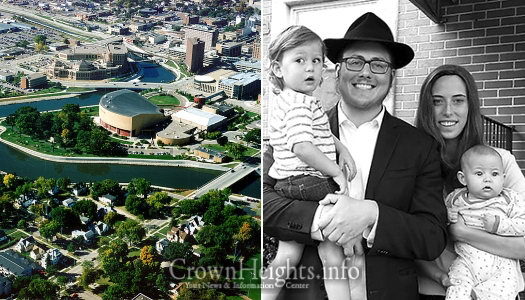 From the Austin Daily Herald:
Chabad-Lubavitch of Southern Minnesota recently announced its expansion with the arrival of two team members, Rabbi Shloime and Chana Greene, along with their children Binyamin Ze'ev Velvel and Chaya.
The Greenes will serve as directors of the Chabad Center for Jewish Life  with the mission to expand and create new Jewish community initiatives and programming for the Rochester area, for all ages.
The Greenes join Chabad-Lubavitch of Southern Minnesota – Rochester founded in 1988 by Rabbi David and Chanie Greene, the Chabad representatives to southern Minnesota.