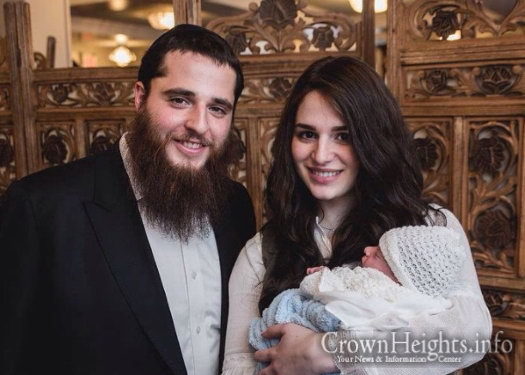 We are pleased to announce that Rabbi Yisroel and Mrs. Chana Bronstein, along with their newborn son Nissan Yaakov, will soon be moving to southern Ohio to begin a new Shlichus.
The couple will be joining the existing family of Shluchim in Mason, a suburb of Cincinnati in southern Ohio. They will direct Chabad's programming for teenagers, and Mrs. Bronstein will also teach in the local Chabad Preschool.
The new Shluchim will be operating under the auspices of Chabad of Rabbi Yosef Kalmenson, founder and director of the Chabad Jewish Discovery Center in Mason.
To donate to this new endeavor, please visit http://jdiscovery.com/donate and choose CTeen from the drop-down menu.
CrownHeights.info wishes the young couple much success on their new Shlichus.