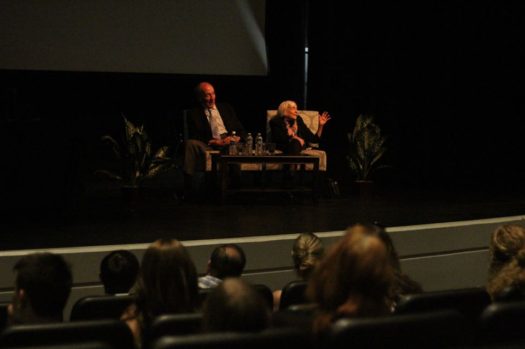 97-Year-Old Tells of How She Spied on Nazi Germany
97-year-old Marthe Cohn told the remarkable story last week of how a slight Jewish girl from France crossed into enemy lines and became a spy who helped end World War II to a rapt audience at the Chabad Jewish Community Center of Folsom, CA.
from the Sacramento Bee:
About 100 people at the Cordova High Performing Arts Center heard Cohn, 97, recount how she and her sister joined the resistance and initially saved hundreds of Jews living not far from the German border by bringing them to a remote farm in unoccupied France.
"We didn't know who they were, but they needed help," she said of that effort that began in 1942. "They couldn't stay in occupied France."
Her sister later was captured and sent to the Auschwitz concentration camp, where she was killed.
In a speech sponsored by the Sierra Jewish Academy and Rabbi Yossi Grossbaum of the Chabad Jewish Community Center of Folsom, Cohn, author of the memoir "Behind Enemy Lines: The True Story of a Jewish Spy in Nazi Germany," told her story as if it were yesterday.
Following the liberation of Paris in June 1944, Cohn, who had a nursing degree, volunteered for the French Army. "I'm 4-foot-11, blond, blue-eyed with very light skin; they took me for a bimbo," she declared with a smile. "They thought I had absolutely no substance."