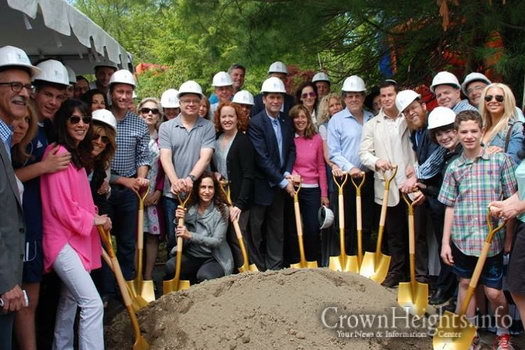 It was an 18-year journey, but Chabad of Westport, Connecticut, is finally starting to feel at home.
From Westport News:
On Sunday morning — the day of the lesser-known second Passover, or Pesach Sheni — the Jewish congregation hosted a groundbreaking ceremony to celebrate the start of its expansion project.
"It's gratifying when your hard work shows return," said Rabbi Yehuda Kantor, who leads the congregation of more than 100 families from Westport, Weston, Wilton and Norwalk.
The lengthy process leading to the celebration involved securing land-use permits and satisfying modifications to begin the million-dollar project. The work includes expanding the congregation's home — the former Three Bears Restaurant on Newtown Turnpike — by 14,000 square feet, renovating existing space and widening the structure to accommodate 300 worshipers.