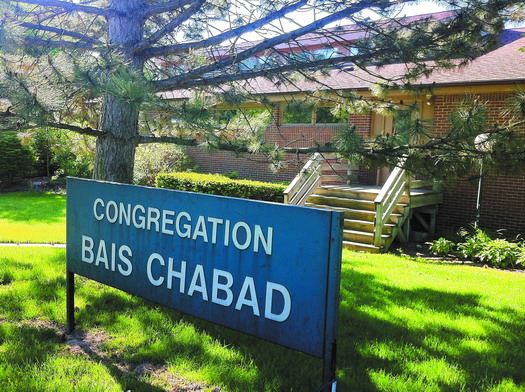 The Sara and Morris Tugman Bais Chabad Torah Center in West Bloomfield, MI.
A group of Lubavitchers have launched a fundraising campaign to show support for and solidarity with the Bais Chabad of West Bloomfield, Michigan. The Bais Chabad, led by the shliach Rabbi Elimelech Silberberg, is defending itself against a motion filed in the United States Supreme Court by Lubavitch Foundation of Michigan, which seeks to take possession of the Bais Chabad.
The suit against Bais Chabad was summarily dismissed by the trial judge, and this decision was affirmed by the Michigan Supreme Court, but Lubavitch Foundation of Michigan has appealed this ruling to the United States Supreme Court.
The website created for this fundraiser claims that Lubavitch Foundation, headed by Rabbi Berel Shemtov, is acting in violation of a ruling by Va'ad Rabbonei Lubavitch that forbids them from taking action in secular court, inasmuch as they never took the Bais Chabad to a din Torah.
The week-long fundraising campaign seeks to raise at least $25,000, half of the projected cost that the Bais Chabad needs to raise in order to file the necessary response to this motion.
One of the campaign organizers told CrownHeights.info that "the campaign is as much about providing moral support as it is about providing financial assistance. Aside for the over $250,000 the community has had to raise to pay for legal fees thus far, the members of the Bais Chabad are appalled that they are being sued in secular court by a fellow Lubavitcher Shliach. Support from the Chabad global community will go a long way in showing this beautiful community how much Lubavitchers care, and will allow them to continue their amazing growth and programs which include, daily minyanim, tens of weekly shiurim, and more."
Click here to visit the fundraiser website.