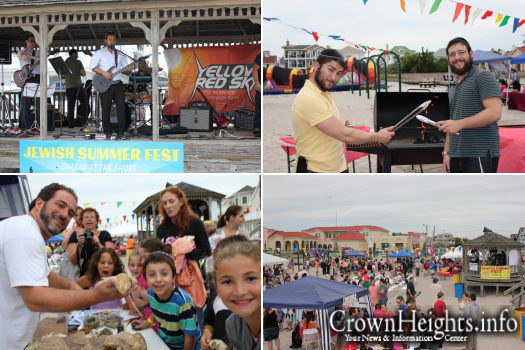 Summer at the Jersey Shore ended on a high note with the 8th Annual Jewish Summer Fest in Atlantic City. More than 800 people participated in the event, which was sponsored by Chabad at the Shore.

Participants enjoyed a Kosher Beach BBQ, crafts, rides and a carnival, as well as a live music performance by the Yellow Red Sky rock band.
"The event offered children and their families an exciting evening, while giving them a positive Jewish experience. People of all backgrounds experienced Jewish culture through food, music and crafts," said Rabbi Avrohom Rapoport, the event coordinator.
Chabad at the Shore is dedicated to ensuring Jewish continuity through educational and social programming.