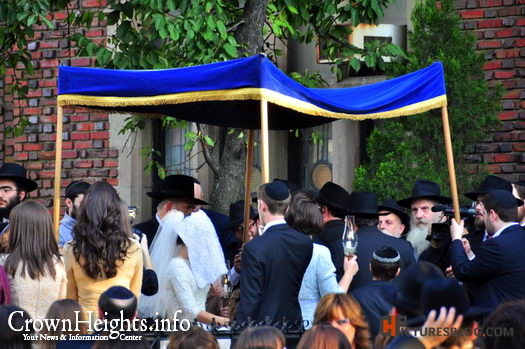 Keren Simchas Chosson V'kallah, the spectacular organization that enables young couples to build a Jewish home, is running a matching campaign to raise vital funds.
Beginning today, June 14th, at 12:00pm until tomorrow, June 15th, at 12:00pm, you can partner with Devorah Benjamin and KSCVK to create 40 Once In a Lifetime Moments for 40 couples. The $200,000 goal will finance forty weddings for young couples who do not have substantial financial support.
"We already have the Chosson and Kallahs lined up for the upcoming season. However, we don't have the money lined up," says Devorah. "We are reaching out to our amazing and supportive global community to see if together, we can come up with the funds, in the next 24 hours. Every single dollar that we raise will be going towards the upcoming weddings, which we are committed to making their dream wedding come true."
$200,000 to be raised in just 24 hours. Each donation tripled! It's all or nothing!
Here's how you can help:
1: Go to Charidy.com/KSCVK and make a donation!
2: Share the link Charidy.com/KSCVK and spread the joy to chassanim and kallahs! Send texts, emails, Facebook messages, WhatsApp posts to your contacts to let them know KSCVK is having a campaign and needs their support.
3: Come by KSCVK's operations room today, June 14th at 7pm at the Oholei Torah ballroom to call donors with Devorah Benjamin. Every bit of help is needed!
Please visit Charidy.com/KSCVK and donate, every dollar counts- triple!
To donate over the phone, please call: 917-225-2515
Thank you for your support in this big mitzvah!