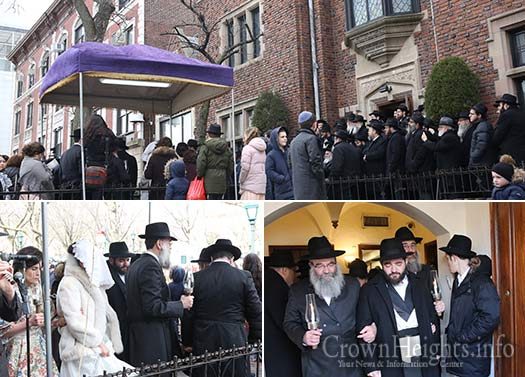 Weddings on a Friday are quite a rare occurrence in Crown Heights, as a matter of fact there have been just two in the last seven years, but today we were treated to one of those sights as Shneur Gopin and Mushka Minkowitz wed in front of 770 this morning.
In 2014 Rafi and Sarah (nee Procaccia) Choen after the chassan was denied entry in the United States. That issue was resolved thanks to the efforts of many activists and they immediately got married at the first rescheduled opportunity – a Friday.
In 2011 Yanky and Sarah Mushka (nee Cadaner) Jacobs decided to have their wedding on Chai Elul, which happened to be a Friday.