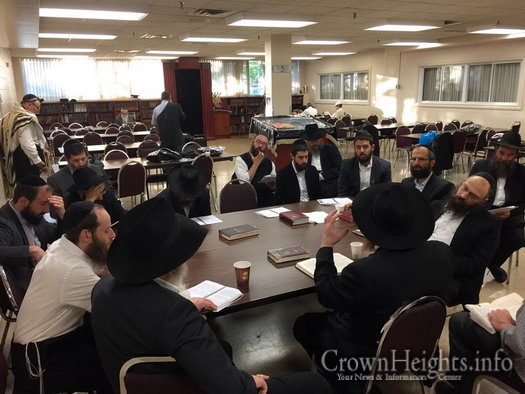 At 6:20 in the morning, 18 members of the Thornhill, Ontario, Lubavitch community gathered at the Chabad Shul to hear a shiur on the Rebbe's maamar Hasom Nafsheinu Bachaim, delivered by Rabbi Akiva Wagner, Rosh Yeshiva.
Coffee and danishes were served.
The Shiur, part of an ongoing program in honor of Hakehel, was organized by Rabbi Yirmi Cohen.