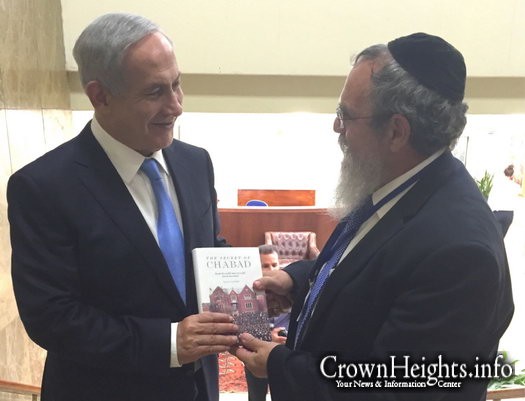 Picture of the Day: Bibi Gets 'The Secret of Chabad'
Rabbi Dovid Eliezrie, author of the new bestseller The Secret of Chabad-Inside the world's most successful Jewish movement, presented a copy to Prime Minister Benjamin Netanyahu in Jerusalem. Inside the cover was a handwritten message for the Israeli leader.
Rabbi Eliezrie gave the book after a meeting he participated in with Jewish leaders from the U.S. with the Prime Minister.
Rabbi Eliezrie wrote an inscription in the book urging Netanyahu to continue the Shluchus the Rebbe entrusted him to speak truth in places of darkness.