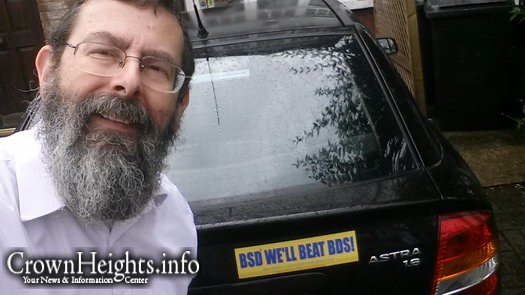 Rabbi Gershon Overlander, Director of the Chabad House of Hendon in London, UK, launched his own little campaign against the BDS movement (the "Boycott Divestment and Sanctions" movement against Israel), with a creative bumper sticker that reads: BSD we'll beat BDS!
The bumper stickers can be ordered online at www.chabadlive.com.
Four years ago, Rabbi Overlander made waves when a video of him 'addressing the UN' went viral.