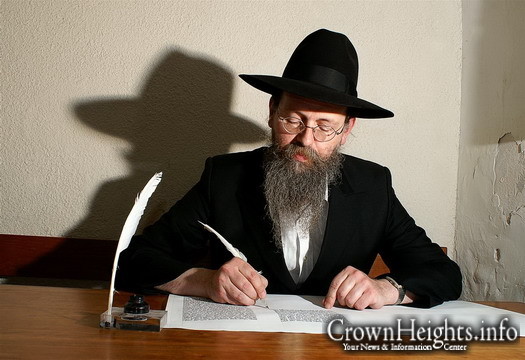 Picture of the Day: Writing the Children's Torah
In the picturesque Tzemach Tzedek Shul in the Old City of Jerusalem, an expert scribe by the name of Rabbi Yosef Yitzchak Henig is busy writing a Sefer Torah. This is the sixth scroll written especially for children, and over half of its letters have already been sold.
Today, Yud-Alef Nissan, is the 34th birthday of this unique project. On this day, Anash are invited to recharge their initiatives to give more and more children a share in this Sefer Torah.