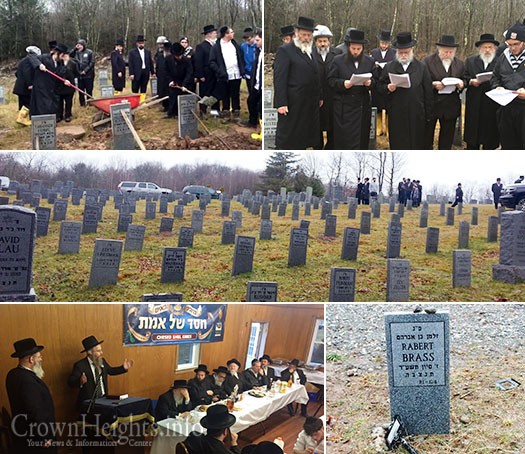 A mass 'Hakomas Hamatzeiva' ceremony was held yesterday in upstate New York for dozens of graves in a cemetery owned and operated by Chesed Shel Emes, an organization dedicated to bringing the unclaimed bodies of deceased Jews to proper burial.
Chesed Shel Emes created this special cemetery on a plot of land they purchased in Liberty, NY, in an effort to ease the financial burden of burying the unclaimed bodies of Jewish people in the tri-state area, who would otherwise have been unceremoniously dumped by the city into a 'potter's field.'
The Matzeivos were erected by numerous volunteers, after which a Se'udas Mitzvah was held in an adjacent Shul.
Among those buried in the cemetery was the familiar Crown Heights fixture Zalman Brass, who passed away last year without leaving behind any clues as to his origins and family.
Chesed Shel Emes is also very active in its effort to prevent unnecessary autopsies and cremations on Jewish deceased.
To donate to Chesed Shel Emes, visit their website at https://www.chesedshelemes.com.