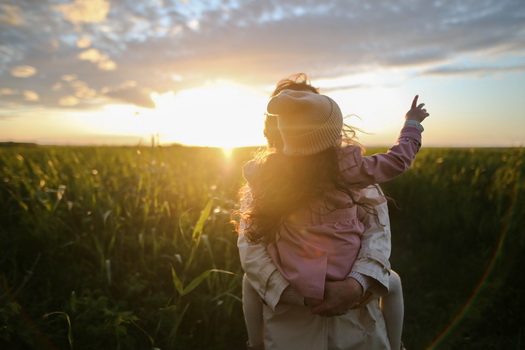 Editors Note: When matters of physical and mental well-being are in question, it goes without saying that the advice of a physician and Rov should be sought, as each case is unique. This article in no way means to reflect the authors view that one should Chas V'Sholom not have children, rather another point of view of the challenges the author of this letter faces.
by A Mom of an only child
I read the recent op-ed article on CrownHeights.Info regarding the ease of having four or more children, and I'd like to dispel some of the myths presented.
You write about mothers of four or more children, (I will refer to them as multiples from here on out,) being seemingly more at ease and doing less hovering than the mothers of fewer children. Perhaps some of these mothers are more at ease, but at what cost to themselves and their children? True, I have 2 sisters that are mothers of multiples and are TG incredible parents- they truly love their kids and love being mothers, they give their kids individual attention, and they run their homes with apparent ease. But then I came along.
I have one child TG, and he is wonderful. He never gave me any issues from the moment he was born until now 8.5 years later. He has a tremendous amount of chen, learns well, and is so easygoing and friendly. So yes, now that I have described my paragon of virtue, let's describe me: I am a child of a large family BH, and I truly enjoy having multiple siblings to talk to, and turn to for advice.
But there are other factors to having children.
I suffered from Postpartum Depression after giving birth, which morphed into clinical depression, anxiety and ADHD as the years have gone by. I would be nursing my son and thinking about harming myself. This went on for 2 years before getting help after I completely spiraled downward. Then, it took another year to figure out the correct dosages for my medications so that I could pretend to be a stable functioning adult.
Years went by before I could even contemplate a second child, and by the time I did, I was told it would take a minimum of a year to wean myself off of the medications (6 of them) so that I could begin to try to get pregnant.
To this day, the only memories I have of my son's first 4-5 years of his life are in pictures and videos that were taken. His formative years were so traumatic for me, that my mind literally shut down the memories from that period in my life. I may have appeared to be a great mother from the outside, but I would be a wreck at home, begging my husband to just let me end it all, and escape the pain. Unfortunately, I lost both the bad and the good from that time in my life- I find it incredibly painful to speak or interact with people from that time in my life, they trigger thoughts that I do not want to be having now that I am thank G-d stable and happy.
I commend women (and their husbands) who have multiple children and manage it successfully, by I also commend women like me, who know their limits, and when to stop. I think it is crucial to know yourself and what you can handle. Did you know that nursing is its own form of birth control, though unfortunately nowadays it is very unreliable because of all of the hormones and chemicals found in our food? That I believe is why rabbanim will give heterim to women for birth control for up to two years- the amount of time that they would have been nursing, and therefore not getting pregnant. Those two years are a time to connect, and reflect- to see how you are managing, and whether or not you are able to make it work again with another child. They are also a time to heal and focus on the children they currently have.
Women are not meant to be baby making machines who just churn out kids one after the other and rely on their older children to care for the younger ones. It puts a huge strain on the older siblings when they are constantly in charge of the younger ones and does not give them the appropriate time to "grow up" themselves. As for ridding one's self of the quintessential middle child who gets overlooked and ignored, as a younger middle, I can say that is a false premise as well. The oldest child will always be the oldest, and the youngest likewise, all other children are simply older middle, younger middle, or as my niece likes to say, the "middlest".
Going back to my earlier discussion of my own child who is BH a wondrous child, I was chatting with my mother, and she mentioned something else that I had not considered- she said she would often ask her brother or her mother, why couldn't we (myself and my siblings) be more like her sisters' kids? And they both would remind her that my mother was raising multiple "leaders", with none of my siblings, nor myself, being followers. Whereas most of my cousins are born followers- and so they did whatever sibling x did, while we always wanted to walk our own paths, and make our own discoveries.
So yes, it would be nice in a Utopian universe for all women to have multiple children, but this world is imperfectly perfect, and so it cannot be. And that's not to mention the financial strain, which I did not even bring up at all. So let's be happy with what we are able to handle, and with what we have, and ladies of fewer children, hold your heads up with pride- you are doing what Hashem wants you to do just like those mothers of multiples, who are also following Hashem's will, albeit a little differently.