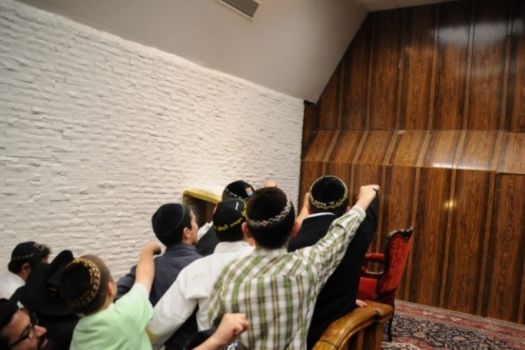 Op-Ed: Should Teachers Be Saying 'Yechi' with Students?
At a recent Chaddishe auspicious day, celebrated with a children's rally at 770 with several schools participating, there was a teacher from one of the schools that delivered a captivating story to the assembled children. It was a tale from the days of the Baal Shem Tov.
The teacher described this poor Jew thrown into prison by the poretz for lacking the funds to cover rent. He relayed to the spellbound children; "The yid was in such great despair and so sad, he felt that nobody can help him, so he screamed to Hashem from the depths of his heart, "Yechi Adoneinu… leolam Voed!"
Today, dropping my three year old child off at school, I entered the classroom with my kid, and the children were in the midst of davening. Yechi was a very central part as it was sung with great vigor. I was astounded. He isn't enrolled in a fringe school, rather one of the mainstream ones that has been around for decades.
Do schools have policies regarding yechi? If not, why don't they?
Shouldn't sensitive Hashkafos of this sort be left to the parents to instill in their children the values that they choose for their own children?
Isn't the main thing to have achdus and maintain proper uniform Chabad ideals and avoid the issues of contention which cause pirud halevavos?
Is it the role of a school that serve a diverse parent body, to be an indoctrination ground for children from the moment they begin to develop?