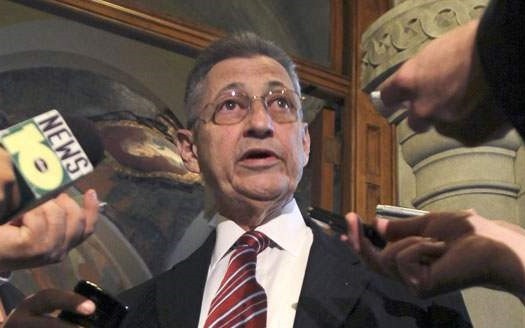 After a 3-week-long trial, former New York State Assembly Speaker Sheldon Silver (D), who was one of New York's most powerful politicians, has been convicted by a federal jury of bribery and extortion.
Silver stepped down from the leadership post after his January arrest, though he has remained an assemblyman.
Prosecutors had accused Silver of securing more than $3 million in referral fees from personal injury claims, and made millions more from real estate developers and shady investments. But lawyers for the 71-year-old had argued that he committed no crime, and that his actions were normal for politicians in Albany.