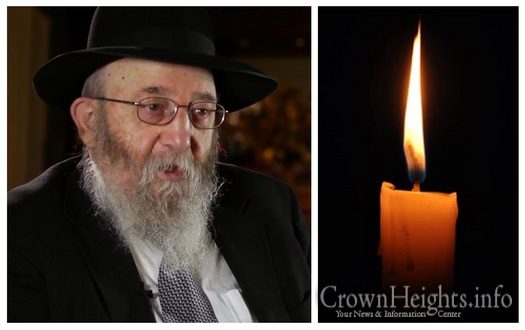 With great sadness we report the passing of Rabbi Ephraim Rosenblum OBM, a Chassid, Shliach, and principal at the Yeshiva Schools in Pittsburgh, Pennsylvania. He passed away on Monday, the 3rd of Tishrei, 5781.
He was 85 years old.
Born in Montreal, Ephraim grew up half in, half out of the Jewish world. After attending a Lubavitch summer camp, he began learning full time in a Lubavitch school, ultimately learning in Yeshivas Torah Vadaas in New York City.
While in New York, he joined the Rebbe's Farbrengens, and at age 16, had his first yechidus with the Rebbe.
Through his sister, the Rebbe convinced him to remain in the Lubavitcher Yeshivah, after which he had another yechidus and became a chossid.
In 1961, he married his wife Miriam and soon after moved to Pittsburgh, Pennsylvania, where he served as a teacher and principal in Yeshiva Schools for over five decades.
He is survived by his wife Miriam, and children Rabbi Yossi Rosenblum (Pittsburgh, PA), Rabbi Yehoshua Rosenblum (Caracas, Venezuela), Rabbi Mendy Rosenblum (Pittsburgh, PA), Mrs. Freidi Gurevitch (Crown Heights), Mrs. Rivky Reicez (Skokie, Illinois), Mrs. Chanie Baron (Colombia, MD), as well as many grandchildren and great-grandchildren.
He is also survived by his siblings Mrs. Sara Miriam Kahanov, Rabbi Velvel (Zev) Rosenblum and Mrs. Chana Etka Feldman.
Please note that some of the siblings do not know yet and should not be notified.
The levaya will take place on Tuesday, passing by 770 Eastern Parkway at approximately 1:00pm.
Boruch Dayan Hoemes