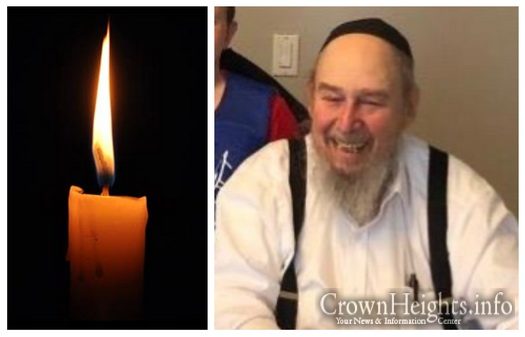 With great sadness we report the passing of R' Chaim Yehuda Hein OBM, a pioneer of the Morristown Anash community, and founder of Chabad activities in Mountain Lakes, NJ, in the 1970-80's, as per The Rebbe's instructions, passed away on Tuesday evening, 28 Adar 5780, after a lengthy illness. He was 77.
He was 77 years old.
He is survived by his wife, Sara, and children: Pesach Hein (Teaneck, NJ), Chaya Krinsky (Morristown, NJ), Rabbi Yitzi Hein (Pittsford, NY), Chevee Szokovski (Teaneck, NJ), Leah Cohen (Rochester, NY), and grandchildren, and great grandchild.
He is also survived by two sisters.
The Levaya will be taking place tomorrow (Wednesday) at 2:00pm, at Beth David Cemetery, Elmont NY, and is limited to immediate family members only.
Baruch Dayan Hoemes