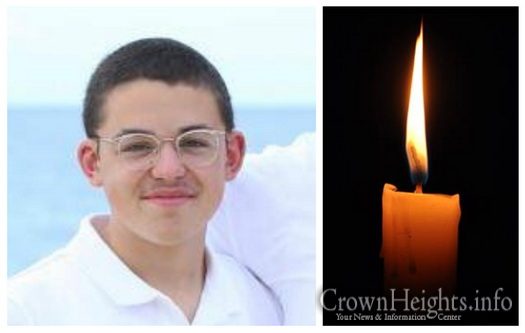 With great sadness we regret to inform you of the passing of Hatomim Shmuel Karnowsky OBM, who passed away suddenly Monday.
He was 15 years old.
Shmuel was a caring friend with a positive attitude who was beloved by all who knew him.
He is survived by his parents Osher and Rivkah Karnowsky, as well as a brother and sisters
Levaya will be at Shomrai Hadas at 1:00pm, and will be passing 770 at 2:00pm.
Baruch Dayan Hoemes