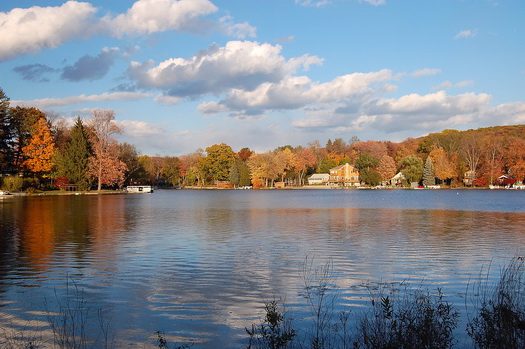 Greenwood Lake
BDE: Boat With Frum Family On Board Overturns In Haverstraw, 8 Year Old Child Pulled From the Water (UPDATED)
An 8 year old boy has been pulled from the water near Haverstraw after the boat he was on capsized. He was transported to the hospital with CPR in progress.
by Monsey.info
An 8 year old Frum boy was pulled from the water near Haverstraw Bay Friday afternoon, after the boat he was in capsized.
He had been boating with his family when the boat capsized, but despite his wearing a life jacket, he was reported missing.
State police responded, and after a brief search located him, pulling him from the water. He was not breathing. YeshivaWorldNews reported that the child was rushed to Nyack Hospital by Hatzalah.
Please say Tehillim for Yosef ben Perl.
Information will be updated as more information becomes available.
Update 3:30pm: BDE Yosef Goldman ben R' Mordche. The child who drowned this afternoon near Haverstraw Bay has passed away.