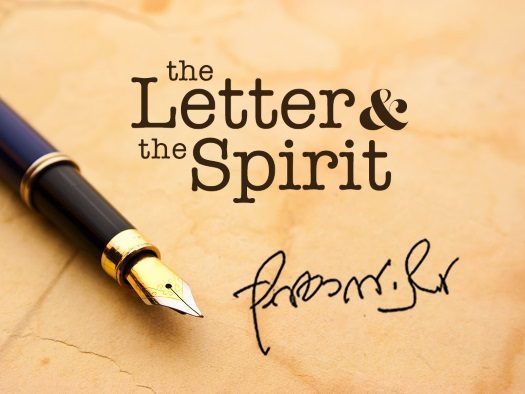 In keeping with the parsha of the week, we present a letter in which the Rebbe deals with antisemitism in our day and age – the beginning of which started in this week's parsha with the encounter between Yaakov and Eisav. The letter, written originally in English, is from the archives of the Rebbe's trusted secretary Rabbi Nissan Mindel.
By the Grace of G-d
19th of Av, 5742
Brooklyn, N.Y.
Mr.
Beverly Hills, Ca. 90211
Greeting and Blessing:
I received you r letter with enclosures.
Many thanks for the good news it contained about your plan to set up a suitable memorial for your father of blessed memory.
No doubt you know that one of your father's good customs was his involvement with the annual Mo'os Chittim Fund under the Lubavitch-Chabad Program in Chicago, conducted by the late Rabbi S.Z. Hecht of blessed memory. Thus, your proposed plan is very much in the same spirit. Of course, all matters of goodness should be on the ascendency and should not be limited to any particular day or period of the year, inasmuch as our Torah and mitzvos are "our life and the length of our days." And life is, certainly, a continuous process. I am confident that you will be successful, as your father was, in carrying out this good work.
I might add that the general Jewish situation has, regrettably, not improved since the days of your father, which calls for increased efforts in matters of Yiddishkeit in general and in the area of tzedoko and kindness, including social services in particular.
You mention in your letter the matter of "Terrezin Requiem." There is no need to point out to you that anti-Jewish feeling has recently grown worse and there seems little Jews can do to improve that feeling. What is important, however, is to remember that the best memorial for our Martyrs, who died because of their Jewishness Al Kiddush HaShem, is the strengthening and spreading of Yiddishkeit everywhere.
Wishing you hatzlocho in all above, as well as in all your personal affairs, both materially and spiritually.
With blessing,
P.S. No doubt you know that for reasons beyond my control, private audiences have not been renewed yet. However, in keeping with the tradition of your family, you surely know that the best personal contact is by way of promoting the programs and institutions of Chabad-Lubavitch in an ever growing measure.