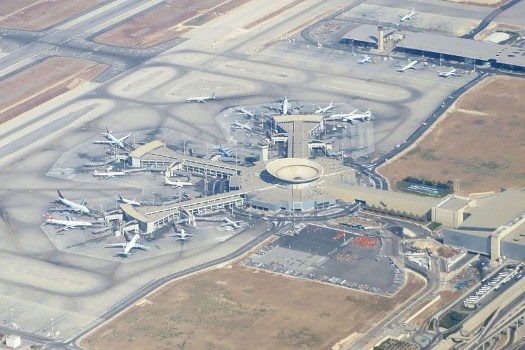 (Illustration Image)
Traveling to Israel this weekend? A strike at Ben Gurion International airport means you may not make it.
From the Jerusalem Post:
After visiting family in New Jersey for Thanksgiving, Becki Levant may get stuck this weekend.
Ben Gurion International Airport near Tel Aviv will close at 5:00 p.m. local time on Friday, Dec. 1, remaining shuttered until 6:00 p.m. on Saturday, Dec. 2.
"I'm flying out Sunday morning from London to Tel Aviv so I might be catching the tail-end of the strike," said Levant, 30, who resides in the northern city of Haifa. "With the amount I fly, I've been pretty lucky with not having strikes at airports. I'll maybe visit London if it's a pretty big delay."
An estimated 25,500 passengers flying on 160 flights will be forced to make alternate travel plans. On Saturday night, flights will resume from 21:00 onward. A skeleton staff will remain on-site to handle any emergency requests for landing.
Employees are striking to protest a decision by the Interior Ministry to allow local municipalities to charge the airport property taxes.